Trade Shop
Buy paint at volume prices, delivered wherever you want for FREE.
Monsta Makeover
Premium Paint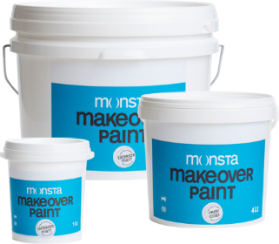 The Monsta Paint range feature these benefits:
ALL interior paints have mould inhibitor and anti-bacterial properties
ALL exterior paints have outstanding UV and weather resistance, and anti-algae / moss properties
Excellent coverage and hiding power
Low odour
Highly durable
Low VOC
Easy to apply and clean up
Monsta Trial Offer
Buy one 10L get one Free!
You get the volume price when you buy one 10L Ceiling White or 10L Prep Seal plus we'll give you another one for free.
| | |
| --- | --- |
| 10L Ceiling White | $92 + Get 1 FREE |
| 10L Prep Seal | $88 + Get 1 FREE |
Note – All pricing is inclusive of GST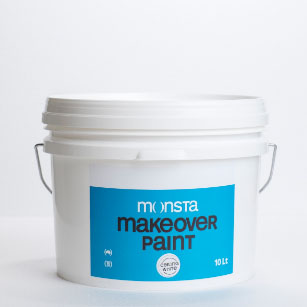 MAKEOVER CEILING PAINT
Makeover Ceiling White is the choice for any pro - great coverage and hiding power, this Ceiling White will give you the perfect ceiling finish for any overhead surface you paint. Unless you are replicating the Sistine Chapel then this is the ceiling paint for you.
Ceiling White Trade Price (incl. GST)
5 x 10L
$485

($97/each)

12 x 10L
$1,104

($92/each)

Trial Offer
1 x 10L
$92

+ Get 1 FREE
MAKEOVER PREP SEAL
This undercoat for interior and exterior will have you asking "where have you been?" Monsta Prep Seal is a 3 in 1 primer, sealer and undercoat for inside or outside surfaces helping create the best pro paint finish.
Prep Seal Trade Price (incl. GST)
5 x 10L
$485

($97/each)

12 x 10L
$1,056

($92/each)

Trial Offer
1 x 10L
$88

+ Get 1 FREE
Serious about our Trade Price? You betcha - these prices include GST and delivered to you for free. We know how important pricing is to any Pro so delivering premium quality for free is just the start.
Want to buy Monsta Makeover at Trade Prices call 1800 66 67 82 and a Monsta Crew member will make it happen.
Paint Grade
Trial Offer 1 x 10L
BUY 5 x 10L
BUY 12 x 10L
Ceiling White
$92


+ Get 1 Free

$485


($97/each)

$1,104


($92/each)

Prep Seal
- Primer, Sealer, Undercoat
$88


+ Get 1 Free

$475


($95/each)

$1,056


($88/each)

Monsta Makeover
- Interior Whites
$98
$530


($106/each)

$1,176


($98/each)

Monsta Makeover
- Exterior Whites
$98
$550


($110/each)

$1,176


($98/each)
Note - All pricing is inclusive of GST
MONSTA 20 WHITES COLOUR CARDS
Get your free set of Monsta Colour Cards showing our Monsta 20 Whites and details of how these match up against common trade whites from other brands.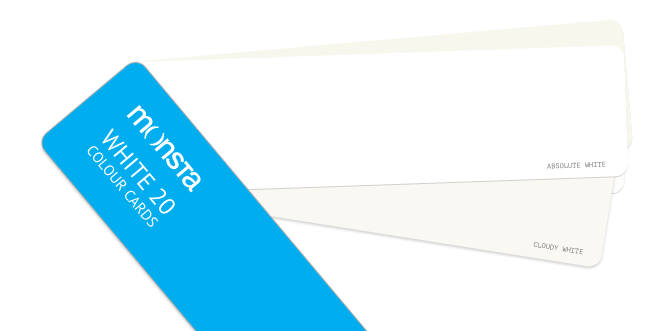 COMPARE MONSTA 20 WHITES
We make the full range of interior, exterior and ceiling paints and offer it to you at Fair Price. Choose your matt, low-sheen or semi-gloss from 20 Awesome Whites.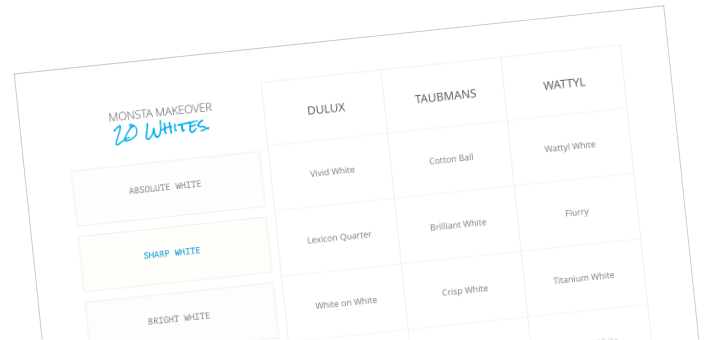 Welcome to a new way for the Trade to buy paint!
Monsta is an Australian manufacturer you may not know but we've been making paint and coatings for 30 years. While you may not have heard of Monsta (we only brought it to life a few months ago) many of you have probably used the paints and coatings we've been producing and packaging for other brands. Monsta is now alive and servicing the trade direct. I've been manufacturing products for trade and building industry most of my life, and business has changed forcing us to protect and better value time to remain competitive and profitable.
Monsta is simple – we develop and manufacture our products then we deliver and service our products. Direct from factory to you saving cash and time, and the more time you spend on the job, the more profit you make. Let us take care of planning and delivering your paint to wherever you want it…..We do this part free.
Need to chat about Monsta? Call me on 0410 439 075.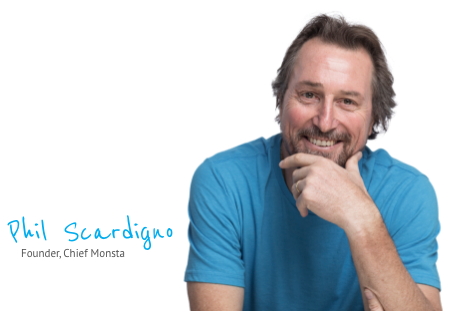 Monsta Factory
As a proud Australian manufacturer we produce our paints to the highest quality and standards, giving you premium product at Fair Pricing that is designed to last the test of time. Monsta doesn't just make and sell paint, we guarantee it.

Monsta Lab
Driven by innovation and continuous improvement the Monsta technical team has decades of experience in the field of paints and coatings. Our labs have designed the highest quality of paints for the market as we know best quality always wins, and as Monsta ensures premium quality product is delivered free, every Pro wins with Monsta.