What's WoodFix?
Introducing WoodFix, a revolutionary timber treatment that is 100% natural and made from clever nature-based technology. Can't see the wood for the trees? Here it is splinter free…
✓ Stops wet and dry rot
✓ Protects against timber insects, including termites, borers, timber beetles and wood fungi
✓ Works like a rust converter on wood rot, reversing the rot process, putting strength back into timber
Fair-Priced from $29.00
Buy Woodfix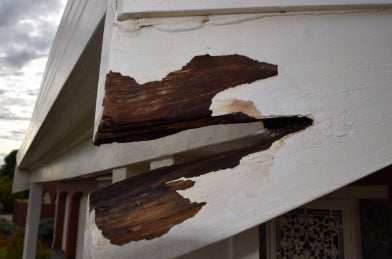 How To: WoodFix
Check out this video to see how easy it is to apply WoodFix.
What would wood say if it wood would talk?
"Give it to me baby…..yeh that WOODFIX"
WoodFix is...
✓ Natural, free of insecticides, fungicides and any synthetic chemicals
✓ Can be used to restore rotted timber, including wet and dry rot
✓ Provides a fire-retardant property to wood after treating
✓ Emits zero, none, niente, 没有, aucun, keiner, ninguna, không ai, Żaden, Yok, we mean absolutely NO harmful odours or residues
✓ Non flammable
✓ Safe around children and the elderly
✓ Safe when in contact with food
✓ Can be finished over with stains, oils and paints
✓ No shelf life – even if Sleeping Beauty gets hold of it and uses when she awakens, it is still good to go.
✓ And even though it's called WOODFIX, you can protect new timber to give it all the benefits
Basically this product can do what no other timber preservative or timber treatment product can do and all in the one pail. So safe to the environment, if WOODFIX treated wood finds its way into landfill in the next hundred years, it has ZERO harmful emissions – greener than The Greens and Kermit rolled into one.
Too many wooden and timber surfaces to mention of where this can be used, but if its wood and it is free of any paint, varnishes, sealers etc….then the clean exposed wood surface can be protected.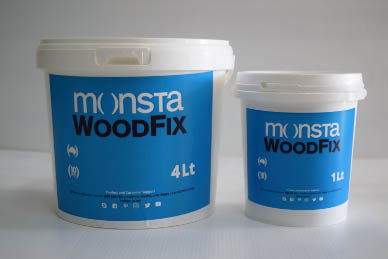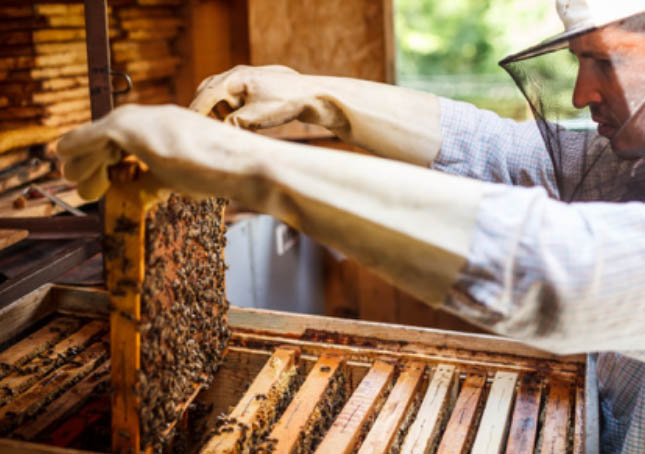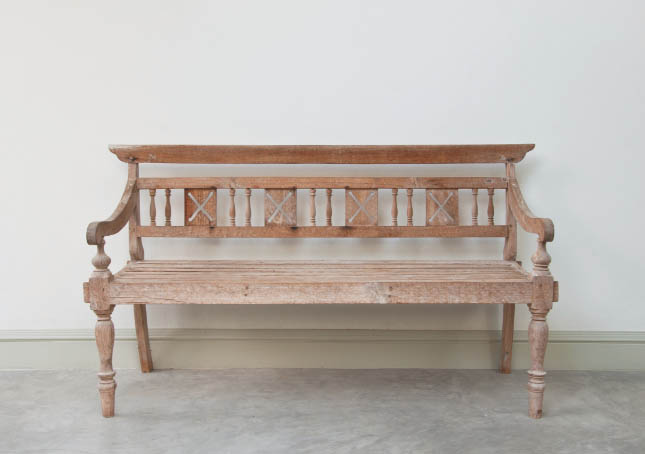 More about WoodFix...
Check out this video to see how Chief Monsta explains more on this natural wonder.
And what about Patch It or a Finish.
We make the paint and sell it at Fair Price, direct to you – delivered for FREE!
Patch It
PATCH IT is the product for surfaces that need to be filled, patched and repaired, allowing interior, exterior and even immersed surfaces to be safely repaired on all types of DIY and Home reno.
Interior Paint
Monsta Makeover range has paint for any interior surface and ceiling. Choose matt, low­sheen or semi­gloss from the different 20 Awesome Whites or get our Ceiling White!
Colour Wash
Referred to as giving the Scandinavian effect, Monsta Colour Wash form a washed effect to highlight surfaces the paint is applied to. 8 exciting colours to select from.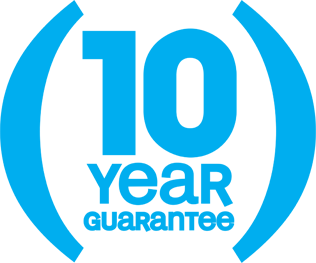 Monsta's Guarantee
Whenever you see this symbol, you're covered by a 10 year guarantee. Monsta Quality is designed to last.
Our paint products are guaranteed for 10 years, and we're so serious about our guarantee, if after 3,652 days (10 years including the 2 leap years) the product isn't performing as intended we'll replace the product free of charge or give your money back. You can read more in our Guarantee section.